Downsize with The OMAD Journey. A 6 Month Program on Losing Weight by Eating One Meal A Day
Eat whatever you want once a day and regain a healthy lifestyle. This course provides you with essential knowledge and tools to achieve success throughout your weightloss journey, backed by dedicated coaches and mentors who provide unwavering support. Members often lose between 5 to 10 kg (11 to 22 lbs) in the first month!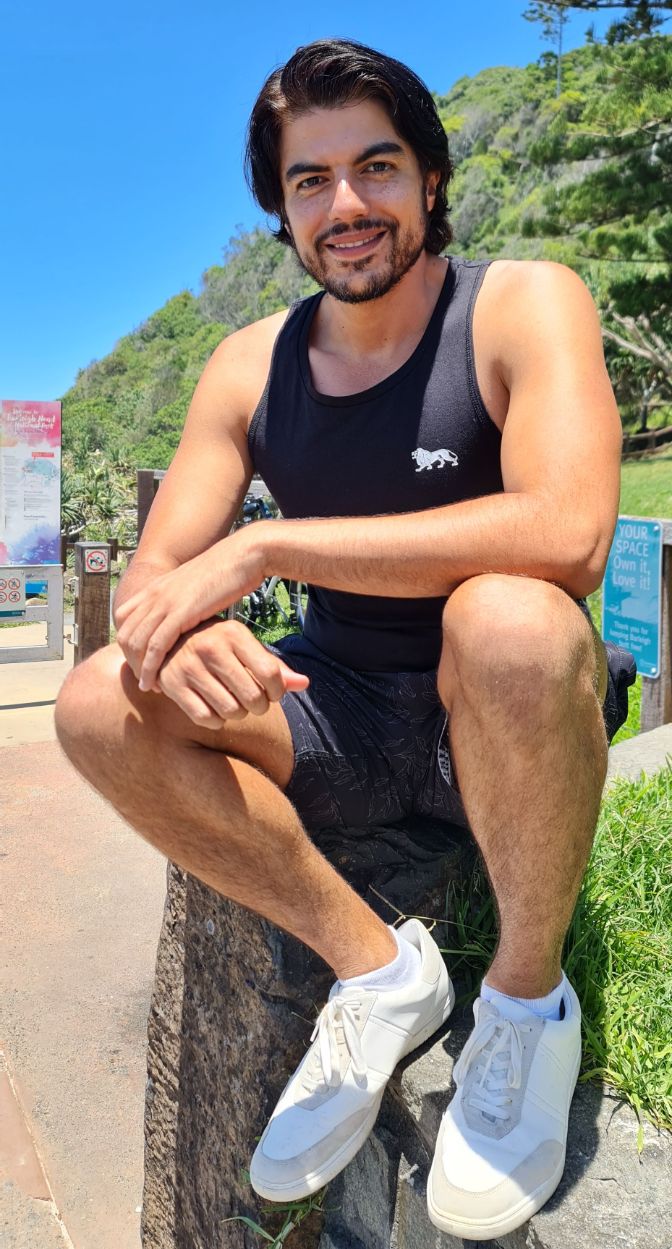 Hi, I'm Gerald Rascionato, one of the coaches here at Downsize Me...
OMAD stands for one meal a day. It's a lifestyle that allows you to lose weight and feel healthier while still eating whatever you want, just once a day.
In 2019 I went on a weight loss journey that brought me from 111 kgs (244 lbs) back to my normal weight of 78 kgs (171 lbs), and I've maintained that healthy weight for over 3 years now.
The problem with other diets is that they don't work.
You can't be expected to form healthy new eating habits when you're eating nothing but shakes or food you hate.
They simply set you up for failure leaving you disheartened when you gain all the weight back.
The Downsize Me Journey is a six month program that teaches you how to use the OMAD method to lose weight while still enjoying the foods you love.
Regain a healthy weight and a healthy lifestyle and be proud of the body you're in with Downsize Me.
Join Today!
Check Out My Transformation!!
So how does it work?
It's simple, we've designed a 6 month program consisting of over 40 learning modules that teach you step by step how to follow the one meal a day lifestyle.
And that's the thing, OMAD is not a diet, it's a lifestyle.
The Downsize Me Program is designed to make it easy to adapt your life to make your weightloss journey enjoyable. You have access to your coaches with monthly webinars and Q&A sessions as well as a welcome questionnaire with your coach to identify and set your goals.
It's super simple to sign up and get started.
To experience significant results, we recommend a minimum commitment of six months.
JOIN NOW
Members who follow the program generally lose between 5 and 10 kilograms (11 and 22 pounds) in their first month!
Debbie Hurttgam
"I've been doing OMAD for over a year now. 
When I started I was over 220 lbs but thanks to OMAD I'm now sitting at around 140lbs.
Thanks to OMAD my lifestyle has improved drastically!"
Start Your Journey!
Cookie Borland
"The photo on the left is me at 275 lbs. The middle photo was taken as I was starting to regain from my low of 185 lbs and was at 194ish. The one on the right is me back to my 185 lb goal and still working at improving.
I needed something new to try and OMAD is where it's at!"
Gerald Rascionato
Over three years ago, Gerald accomplished his own Downsize Me Journey and now guides and supports others along their personal weight loss journey.
What's included in the course? How does it work?
Access to over 40 training videos
Your coaches have lost over 100kg combined. They know what you're going through. With over 40 training and support videos, you'll gain all the knowledge to succeed in your weight loss and healthy lifestyle journey.
Journey Resources
It's important to keep track of your progress. You will be provided resources such as your weight loss diary along with meal suggestions and access to our BMI Calculator.
Private Community Access
Access to our private Downsize Me community where you can ask questions and get support from other members of the community.
Monthly Q&A Webinar
We know you'll have lots of questions. At the end of each month there's opportunity to jump on the online Q&A webinar with your coaches to keep you on track.
Why choose Downsize Me for your weightloss journey?
No disgusting meal replacement shakes

No replacing the food you like with rabbit food

Most members lose between 5 and 10 kg (11 and 22 lbs) in the first month

Huge value for money when compared to other diets and fitness plans

Support from the Downsize Me Online Community

Monthly Q&A Webinars with your coaches
JOIN FOR JUST ONE PAYMENT OF
$49* AND DOWNSIZE!
* Normally valued at $294. Offer of $49 available for a limited time only.
$49
Standard Downsize Me Journey (6 Months)
JOIN NOW
30-Day Money Back Guarantee.
If after 30 days you feel it's not working for you, we'll refund you!*
That's how confident we are that you'll see amazing results, even in the first month!
Have questions about the program?
See our FAQ's listed below.
How is OMAD different from other weight loss programs?
When is the journey starting and what kind of commitment is required?
How is the program delivered?
What support will I get throughout the program?
Who can I connect with if I have more questions before subscribing?
How can I access members only contents?
What happens if I subscribe to full journey, but couldn't make it through?